Nurul Izzah Anwar, Member of Parliament for Lembah Pantai and Vice President of Parti KEADILAN Rakyat will participate and speak at two events during the three-day World Economic Forum on (WEF) on Asean 2017 in Phnom Penh.
1. ASEAN Young Leader Series: Political Evolution (11 May, 3.30pm-4.00pm)
Nurul Izzah will be one of 16 leaders across ASEAN to participate in the ASEAN Young Leader Series as a speaker on her own political evolution as well as Malaysia's.
She will be speaking about her thoughts and experiences in activism, democratic reforms and political representation in her country.
Catch her live on 11 May at 3.30pm on https://www.facebook.com/pg/WEFvideo/videos/ .
2. BBC Global Questions: Prosperity, Values and the ASEAN Way (12 May, 10am-11am)
Nurul Izzah will also be part of a high-level panel at the WEF, joining BBC's Global Questions programme to discuss the ASEAN way.
The day's discussion will include questions on youth participation in governance, the expansion of civil rights, the prevalence of economic inequality and many more pertinent issues.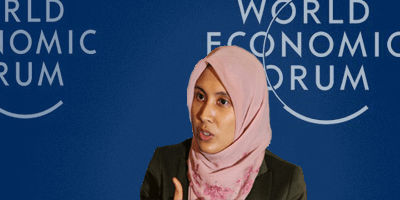 Follow her discourse as Nurul Izzah and several other esteemed panelists participate in a lively discussion, moderated by Zeinab Badawi from BBC News:
* Nurul Izzah Anwar, Member of Parliament in Malaysia; Vice-President of KEADILAN
* Thant Myint-U, Founder and Partner, Ava Advisory Group & Yangon Heritage Trust
* John Riady, Executive Director, Lippo Group
* Kao Kim Hourn, Minister attached to the PM, PMO of the Kingdom of Cambodia
* Vongthep Arthakaivalvatee, Deputy Secretary-General, Socio-Cultural Community, ASEAN Secretariat
The event will be televised by the BBC and will also be available live at https://www.weforum.org/events/world-economic-forum-on-asean-2017/sessions/prosperity-values-and-the-asean-way on Friday (12 May) from 10am to 11am.