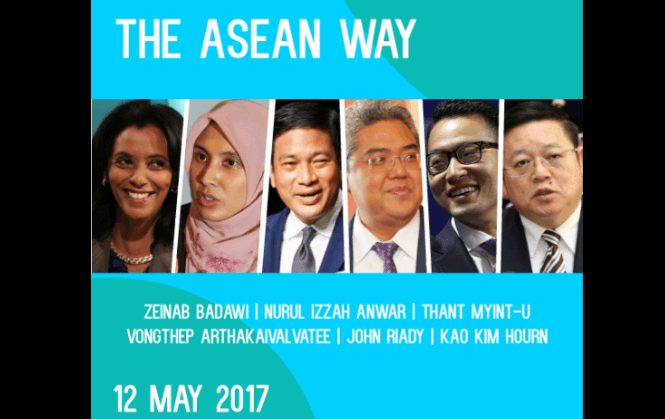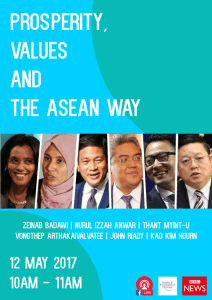 Nurul Izzah will be part of a high-level panel at the WEF, joining BBC's Global Questions programme to discuss the ASEAN way.
Today discussion will include questions on youth participation in governance, the expansion of civil rights, the prevalence of economic inequality and many more pertinent issues.
Follow her discourse as Nurul Izzah and several other esteemed panelists participate in a lively discussion, moderated by Zeinab Badawi from BBC News:
1) Nurul Izzah Anwar, Member of Parliament in Malaysia; Vice-President of KEADILAN
2) Thant Myint-U, Founder and Partner, Ava Advisory Group & Yangon Heritage Trust
3) John Riady, Executive Director, Lippo Group
4) Kao Kim Hourn, Minister attached to the PM, PMO of the Kingdom of Cambodia
5) Vongthep Arthakaivalvatee, Deputy Secretary-General, Socio-Cultural Community, ASEAN Secretariat
The event will be televised by the BBC and will also be available live at https://www.weforum.org/events/world-economic-forum-on-asean-2017/sessions/prosperity-values-and-the-asean-way on Friday (12 May) from 10am to 11am.
Summary:
Each of the 10 countries of ASEAN is different in terms of development level, political system, economic structure, language and culture. Once an impoverished, war-torn region caught up in bitter Cold War conflicts, it is now a relatively peaceful zone of rising prosperity with a young population. The "ASEAN way" has contributed to the improving picture: policies of non-interference and tolerance have enabled these diverse nations to co-exist and develop alongside each other. But beneath the surface, concerns remain about human rights, political representation and quality of governance. Will a younger and more educated generation demand a new "ASEAN way"? This session was developed with the BBC, in the series on Global Questions.